A New Roof is One of the Most Important Decisions You Will Make for Your Home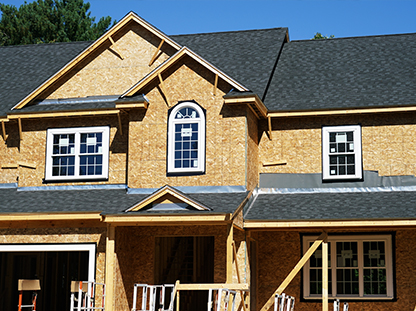 Choose Arnold Roofing to do your roof installation for your brand new home right.
When building your brand new home, you have the opportunity to install a new roof right the first time. A new roof system is one of the most important investments you can make and requires a knowledgeable installer. We have the experience and technical knowledge to provide you a reliable product that delivers lasting performance, backed by quality workmanship and extensive warranties. Our team will work with you to help you make informed choices about your new roof in terms of durability, aesthetics, and cost.
---